Nature4Pets, the best your pet can get
About us
Nature4Pets is part of CeramicNature.
At Natur4Pets, we believe in the power of getting the best for our pets. And yes, we think that by giving our pets the best natural products we will stimulate the natural behaviour of our pets. That is why we search with our partners worldwide for leaves, wood, branches, nuts and much more which
you will find in the natural habitat of your pet.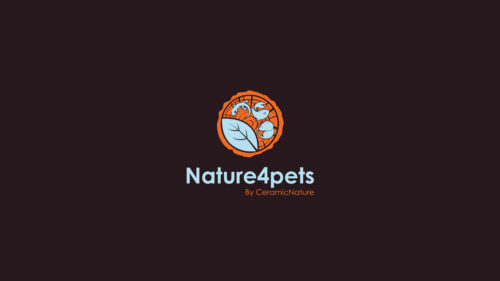 All our partners are carefully selected and while collecting natural products we always give somehting back to the nature.
The productsof Nature4Pets can be used in aquariums, terrariums and with rodents. Onze producten helpen de
recreating the natural habitat and to prevent harmfull bacteria and deseases in a natural way.
Besides supplying high quality products, it is very important to us to support our partners with the best possible service. As a team, we are at your service 5 days a week, listen to your wishes, and give our partners the tools to sell our products successfully. Making our partners succeed is our priority.
Our nature products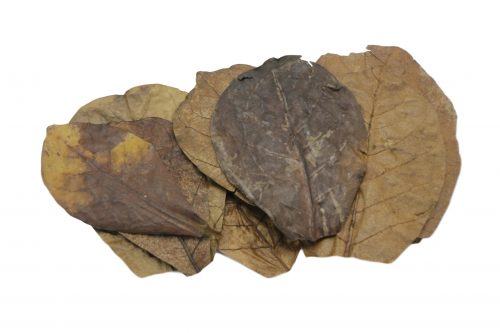 The leaves are picked directly from the tree, cleaned, smoothed and then dried in the sun. If you store the Catappa leaves in a dry place, they will keep almost indefinitely.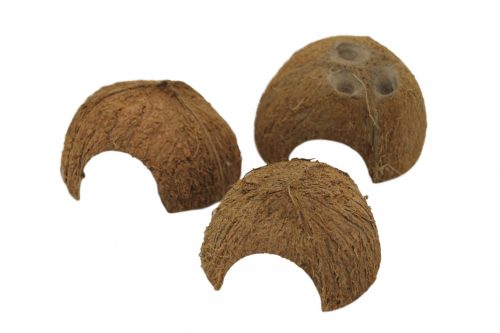 The half coconut shell is a 100% natural shelter for small rodents, reptiles and amphibians. Also suitable for aquariums.
Thelambu pods are dried seed coat of the Sterculia foetida. It is a softly wooded tree that can grow up to 35 metres high. Thelambu pods have a slightly medicinal effect on fish. The thelambu pods are perfect hiding places for cichlids, l-numbers and various reptiles.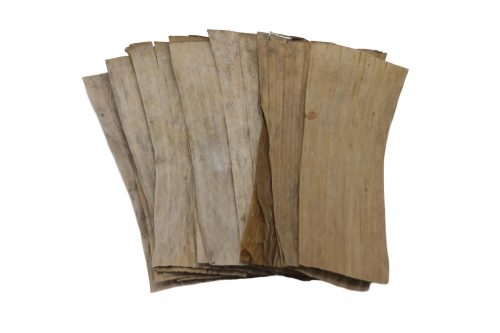 Banana leaves have many of the same properties as Catappa leaves. Such as the prevention of diseases. They intensify the colours of fish.
Banana leaves are usually used to improve shrimp tanks because they enrich water with missing substances such as organic compounds, due to their fungicidal, bactericidal properties; they also lower the pH of the water.
Our banana leaves are 100% clean, dry and insecticide-free! Stored dry, our banana leaves have an unlimited shelf life.
See also our other natural products.
Sustainable
Besides supplying quality products, we are also focused on the environment and working sustainably.
For our packaging materials, we cooperate with local companies, of which we reuse all old and surplus packaging materials. Almost 90% of our cargo boxes are recycled.
What do we offer
– Exclusive high quality products
– Accessible B2B Webshop – www.CeramicNature.com
– No minimal order amounts per order or per year
– Available 5 days a week
– Think along with our partners, everything is possible
It is very important for us to get the most out of our products and services together with our partners. Therefore, tips and ideas are always welcome.
We deliver directly to shops and chains. We use wholesalers in Denmark, Portugal and Great Britain. Akudim distributes our products in Denmark, CeramicNature Portugal distributes our products in Portugal and J&K Aquatics and Monkfield Nutrition distribute our products in Great Britain.
Are you a private individual? Then check our store locator to find a shop near you.
"You can't do anything alone, you have to do it together".