Product details
Slate streets round:
Street single round:18x22x4cm
Street double round: 18,5x30x8cm
Street triple round: 21x40x12cm
The slate streets are also perfect for breeding and housing L numbers up to 15 cm, such as L046, L134, L144 and L262. The streets have been given a natural finish.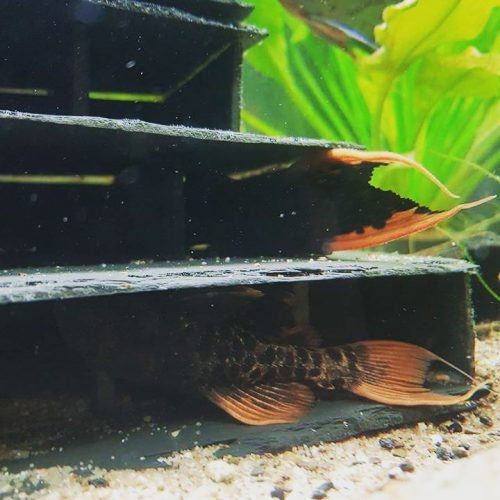 The laying holes in the hotel are closed at the back, making the hotel perfect for the breeding of L-Numbers.
The hotel is very suitable for aquariums with multiple L numbers so that the L numbers can choose for themselves which laying hole they like.
You can also cover them with mosses or plants. The plants grow very well on the slate as there are various minerals present in the slate. These minerals have a positive effect on mostly red plants and are not toxic to tropical fish, shrimps or other aquarium inhabitants.
Furthermore, the slate decorations last extremely long because they are sustainably produced from natural slate. In short, a sustainable product in all respects. The products of CeramicNature are developed with a heart for nature and for the animals.
All hotels are handmade so the dimensions may vary slightly.
TIP: Rinse the slate first and then run your hand over the slate while rinsing in order to remove any loose particles.
Besides our slate hotels, CeramicNature offers a complete range with other decorations, shelters, back walls, moist caves, waterfalls, nature products, etc. Check out our other products on www.ceramicnature.com or at one of our partners: